Branislav Ivanovic Scores Splendid Goal against Real Sociedad
Branislav Ivanovic continued his impressive goalscoring run by coming up with a spectacular overhead kick for his current club Zenit St Petersburg in the Europa league. The former Chelsea defender is known for scoring goals, albeit largely through headers in the set piece situations. Now, however, the 33-year-old came up with an effort that most strikers would be proud about. His overhead kick against Real Sociedad enabled Zenit St Petersburg to get a 3-1 victory in this Europa League group match. Over the course of his nine years at Chelsea, Ivanovic came in with several important goals and his current effort may count for the same.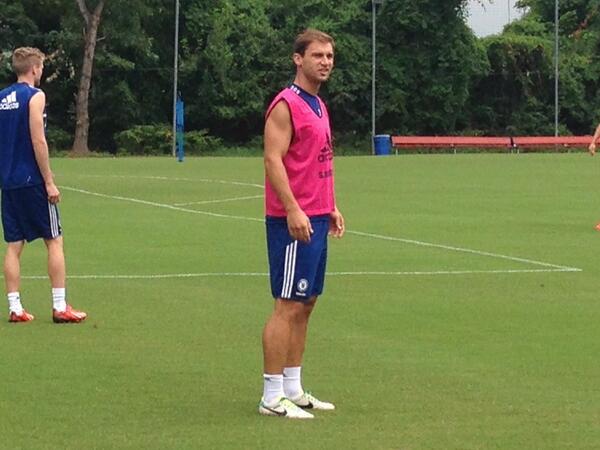 Zenit St Petersburg appeared to be cruising when they took the lead in the first half, but Real Sociedad came back with a strong effort in the second half. The goals from Ivanovic and Leandro Paredes put Zenit in a very comfortable position in the group. The Russian outfit had already established a decisive lead over Real Sociedad, but a defeat in this match would have been bad for the club's hopes of finishing at the top of the group. As it stands, the Russian outfit will be reaching the next round of the Europa League as the group winners.
During his nine years at Chelsea, Ivanovic ended up scoring 22 goals. His stint with the West London outfit came to an end just over a year ago when he moved to the Russian club on a free transfer. He signed a two-year the half year contract with the Russian outfit and it is likely that Zenit St Petersburg will offer him a new deal given the performances that he has put in. At 33 years of age, he still has the ability to contribute for the Zenit for a few more years before contemplating retirement.