Eden Hazard Remembers Branislav Ivanovic Trying to Speak English
Eden Hazard is always going to be thought of highly in Chelsea. There has been great hype about the £32 million move of Hazard from Lille to Chelsea. But the Belgian had a successful 7-year spell in West London. He played in 353 matches for the club and helped them score 110 goals.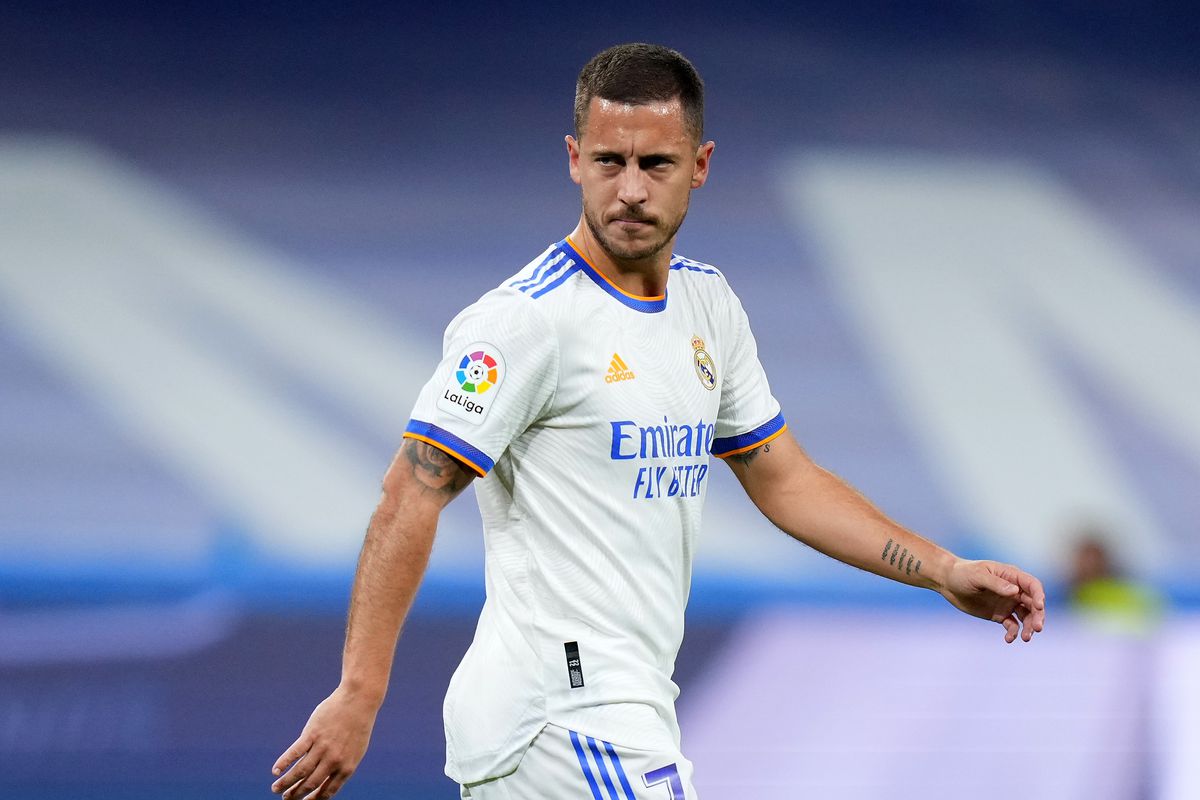 Hazard is an important player since Chelsea won 6 trophies during his stint at Chelsea, including 2 Premier League titles and 2 Europa League wins. By the time he left the club in a €146.1 million move to Real Madrid in 2019, he had made a place for himself the club as one of the top players in the history of the club.
Off the pitch, Hazard has been a joker. He has been a fan-favorite at Chelsea not only for his brilliance on the pitch but also for his personality. Hazard has a jovial character and a smile on his face. At Chelsea, he produced some memorable moments. Hazard, John Terry, Branislav Ivanovic, and Samuel Eto'o had been joined by Abou Diaby and Diomansy Kamara on stage.
The 6 players had been trying to record a video to urge the public to support the cause. However, Hazard was unable to contain himself when Ivanovic tried speaking English. He burst out laughing since Ivanovic delivered his segment. So, they had to shoot the video again and Eden Hazard tried keeping a straight face for as long as they can when Ivanovic started speaking before laughing yet again.
In 2019, Hazard reflected on the video and told Jay Shetty that it is the best video ever and when he is still looking at the video now, he is laughing. Almost a decade has passed after the video but they are still laughing.