Ivanovic Happy With Zenit
Former Chelsea defender Branislav Ivanovic said that he is happy playing for Zenit St Petersburg. At 34 years old the defender is enjoying a new lease of life with the Russian club and said that he is feeling better and better.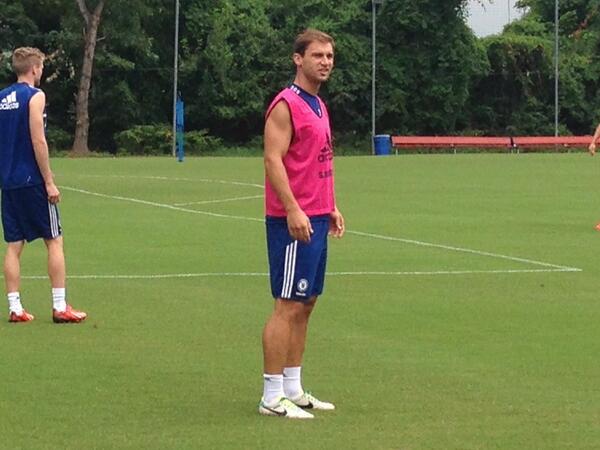 Indeed the defender was instrumental in his team beating Celtic and moving to the next round of the UEFA Cup. Branislav Ivanovic scored the first goal of the game and then assisted in the third goal for his team in the match that they won 3-0.
Branislav Ivanovic feels that he has made the right thing by joining Zenit St Petersburg and that he feels at home there. He said that the fans have welcomed him and that they all provide wonderful support.
He believes that the team has a good chance of making it to the final of the UEFA Cup and that it is important that the players believe that. He said that there is a good squad and that there is a wonderful team spirit.
Ivanovic said that to the contrary of what many people believe the Russian league is a difficult one and that they play some good football. He said that despite his experience he has to be at his best if he wants to keep his place in the team and this is what motivates him to work harder on the training ground.
He said that he wants to play at the highest level for as long as he can and that he hopes that he could win some trophies with Zenit St Petersburg.
Speaking about his former club Chelsea, he said that they going through a difficult patch and that he believes that they will recover soon. He said that the Premier League is really competitive nowadays and that it is not easy to win every game.