IVANOVIC: LOKOMOTIV MOSCOW CAREER IN SUMMARY
Serbian star Branislav Ivanovic left OFK Belgrade in the Serbian top flight to sign for Russian Premier League outfit Lokomotiv Moscow during the 2006 winter transfer window. Branislav Ivanovic became a Lokomotiv Moscow player in January 2006. His impact in the Lokomotiv Moscow team was immediate under the management of Slavoljub Muslin.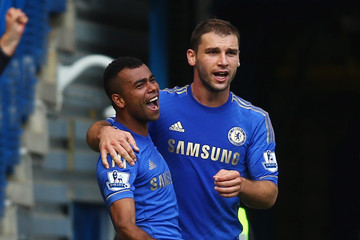 Branislav Ivanovic was just 22 when he became a regular for Lokomotiv Moscow in the Russian top flight. In his first season at Lokomotiv Moscow, Ivanovic scored twice in 28 league games. His contribution to the Lokomotiv Moscow title challenge was immense, but his team didn't get to the finish line. As a matter of fact, manager Muslin was fired and replaced by Oleg Dolmatov.
Ivanovic spent just two seasons at Lokomotiv Moscow. By the start of his second and final season as a Lokomotiv Moscow player, the Serbian star had become a key member of the Lokomotiv Moscow squad. He scored three times in 26 league appearances as his team fell short in the title race. At Lokomotiv Moscow, Branislav Ivanovic won the Russian Cup in his final season thanks to the slim win over FC Moscow. He was part of the Lokomotiv Moscow squad that saw off FC Moscow in the Russian Cup final via a 1-0 scoreline.
A lot of teams were interested in Ivanovic before he left Lokomotiv Moscow to sign for Premier League side Chelsea. The Blues won the race to sign him during the winter transfer window in 2008 ahead of other big European teams such as Dutch giants Ajax Amsterdam, Inter Milan, AC Milan and Juventus. His transfer from Lokomotiv Moscow to West London sideChelsea was the biggest in the history of Russian football at the time. The Serbian joined Chelsea for an undisclosed fee believed to be around €13m (£9.7m).