WHY CHELSEA FANS LOVE IVANOVIC
Veteran defender Branisla vIvanovic is one of the best defensive players in the history of Premier League giants Chelsea over a period of the last two decades. BranislavIvanovic is still fondly remembered for his time at Chelsea despite leaving the club around four years ago when he was entering the final lap of his career as a footballer.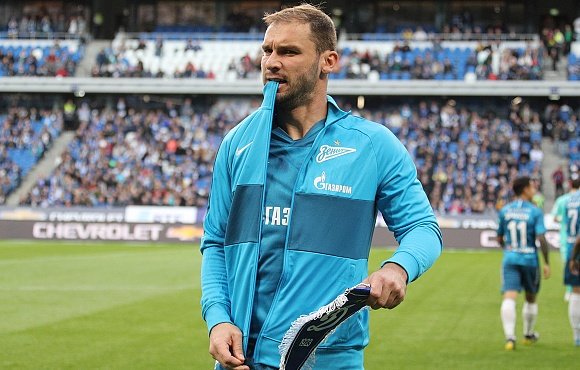 BranislavIvanovic spent nine years as a Chelsea player between 2008 and 2017 before he leftthe Stamford Bridge outfit on a free transfer. BranislavIvanovic left Chelsea to sign for reigning Russian champions Zenit St. Petersburg on a free transfer. The Serbian international was at Zenit for the whole of the three-year deal that he signed when he left the Blues in 2017.
His time at Zenit St. Petersburg ended last summer and he went on to sign as a free agent for newly promoted Premier League team West Brom. BranislavIvanovic penned a one-year deal at West Brom at the veteran age of 36.
His time at Chelsea would be remembered for key incidents like the bite on him by then Liverpool striker Luis Suarez and his winning goal in the 2013 Europa League final against Portuguese club Benfica. Let's examine why he's still a favourite amongst the Chelsea fans till date:
1. BranislavIvanovicwon nine trophies (plus one Community Shield) during his nine-year stay at Chelsea. The Serbian won an average of one trophyper season. He scored the winning goal in the Europa League final as mentioned above and he was given the man-of-the-match.
2. Playing Style. The Serbian is one of the players you'll hate to play against as an opposition player as he likes to play dirty a little bit.
3. Goalscoring Ability. BranislavIvanovic knows how to score a goal. He netted 34 times for the Blues during his time at the club.