IVANOVIC VOWS TO WIN BACK HIS SPOT ON THE TEAM
Chelsea defeated Hull City 2-0 last weekend but it was the first time that Branislav Ivanovic would lose his spot on the team since 2011/12 due to issues with his form.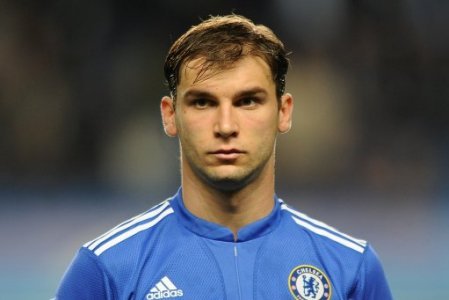 The defender says he has no qualms being benched but promises to prove himself again.
"I was maximum ready and healthy for the match with Hull, but I never got the chance. I'll always put myself below the interests of the team, be that national side or club," Ivanovic claimed. The 32-year old Serbian was on the bench after producing a poor run of games. With Antonio Conte's preference for a three man defence, and with John Terry and Kurt Zouma returning from injuries, Ivanovic's continued stay at Stamford Bridge is under threat. Also, his contract is up at the end of the season, and recent performances might not earn him an extension.
"When the team is successful and when they win, it's quickly forgotten when you make mistakes. It's been a while since I was a back-up, but I do not mind. I'll sit on the bench whenever the coach decides, and not for the first time in these eight years at Chelsea," Ivanovic added.

He also said that the game requires players to regularly fight for a shirt and prove theirselves. Ivaovic said only the present matters, not the past or future in top clubs. He said it was "normal" to sit on the bench as far as the club would go a step further.
With the benching of fellow national team player, Nemanja Matic stood up in defence of Ivanovic. He said: "He is a top player who for eight years has given a lot at the highest level. On the other hand, the Premier League is very demanding and it is hard to physically endure one season, let alone as many years as Ivanovic.