Pedro backs Chelsea youngster to evolve into a crucial performer this season
Chelsea winger Pedro has spoken fondly about the qualities of Tammy Abraham and believes the young strike has the credentials to become a top performer for the side. The one-time England international was handed with his maiden Premier League start for the Blues during the season opener against Manchester United and he put up a decent performance despite the heavy 4-0 loss.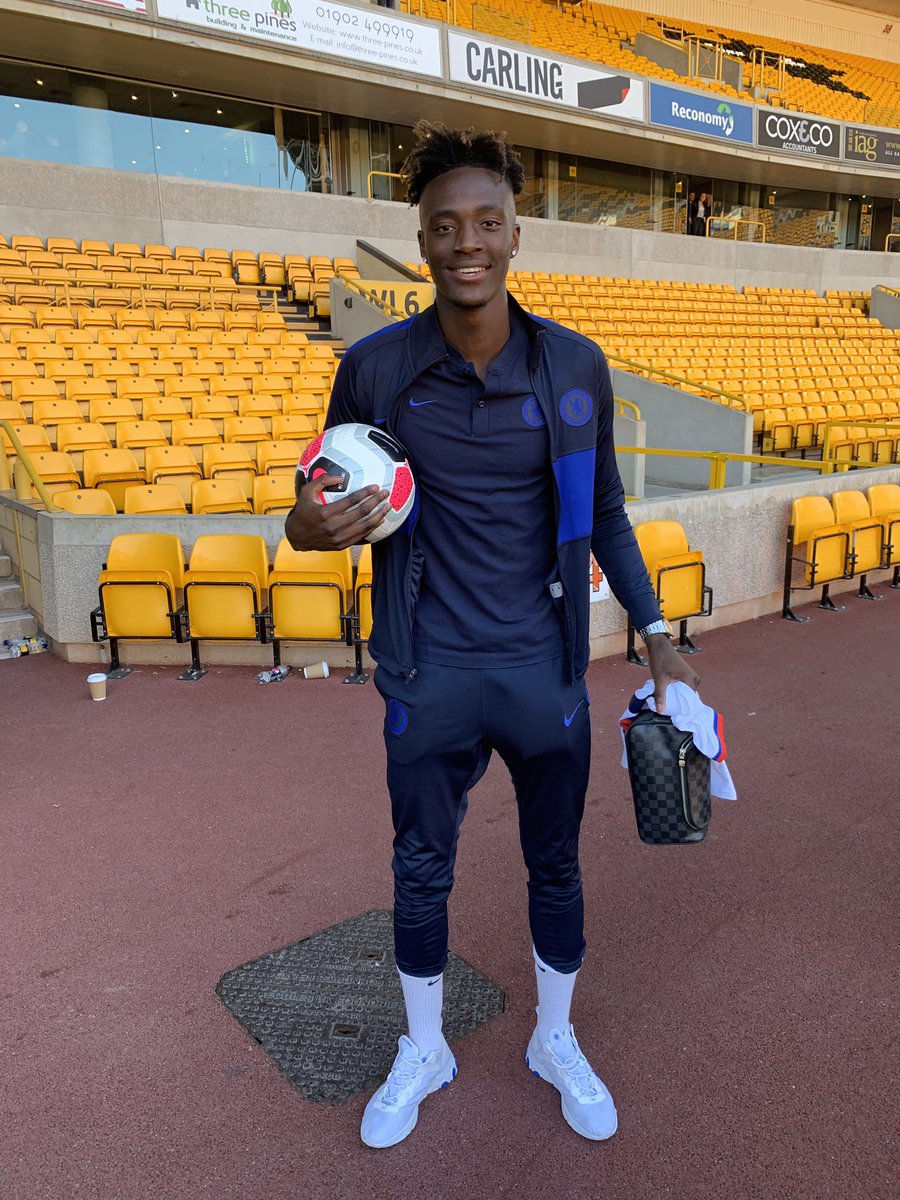 Speaking to reporters, Pedro said that he has a good knowledge over the abilities of Abraham, given he has watched his progress through the academy as well as the various loan spells. He added that the marksman has worked hard during the pre-season campaign and he is confident that 21-year-old can lead the line with success this term.
He said: "I know Tammy for a long time from when he was in the academy. I saw him training and on loan saw his improvement. He got a chance to be here because he deserves it. In pre-season he has worked very hard. He was very close to start very well. Scoring is what strikers live for. We need to keep encouraging him. At this age, the only way he will go is up. We trust in him. A Chelsea striker demands the best level, but I am confident and trust him a lot. He is a player who has a great talent, work rate and that goal could have helped for the confidence, but I really trust him."
Abraham started brightly during the curtain-raiser at Old Trafford and he hit the woodwork within the opening five minutes of the game. Thereafter, he could not make much of an influence with the commanding performance from United debutant Harry Maguire and was eventually substituted with Olivier Giroud leading the attack.
Chelsea's forthcoming game comes against Liverpool in the European Super Cup and the game could see Abraham drop to the bench with the experienced Giroud likely to be offered with the striker's position. Unlike Abraham, Giroud does not have the speed to counter-attack the opposition, but he remains a genuine force in and around the box with his strong hold-up play and aerial presence.